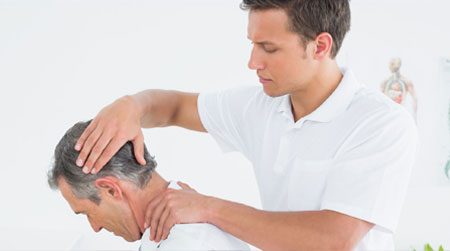 Localized only in cervical region
In the initial stage, the pain localized only in the cervical region of the spine due to presence of osteophytes in the spine. Aggravated vatadosha is the root-cause behind pains and so the treatment at this works on balancing the dosha, relaxing muscles of the affected area, through local massage and sudation therapies. Regular exercise and yoga poses are prescribed to ease the pain and strengthen the muscles for better support. Diet, remedies and lifestyle tips are recommended for enhanced metabolism and reduced discomfort due to the presence of osteophytes.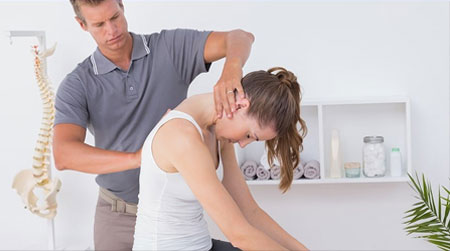 Radiating to shoulders or hand
As the disease progresses, the pain begins to radiate to the limbs, especially to the shoulders and hands. Nerve endings can become pinched between vertebras and lead to pain. In addition to special herbo-mineral medicines, yoga techniques are also prescribed. The role of Panchakarma and other personalized remedies becomes very important in both relaxing the muscles, reducing inflammation in the osteophytes balancing vata as well as nourishing the nerves for proper blood circulation.